Dear reader and kite addict,
the French Dieppe kite festival of 2006 had Newsealand Maoris as special guests, together with an exciting dancing group and well made, well flying replicas of the traditional totally plant-made kites of the Maori people.
This reminded me to a nice booklet, sleeping in my bookshelf:
the nice overview work by Hans Plischke dating from 1922, dedicated to the traditional polynesian kites used for fishing.
These kites, somewhat crude however, were pure working machines, constructed for the purpose of fishing only. In strong contrast to the beautifully colored high-tec carbon fibre and rip-stop birds of nowadays these low tech machines used the materials readily available on the islands in the vast space of the Pacific Ocean.
In my opinion, these kites are unique in its combination of simplicity and beauty... many of the examples following are in silent slumber in the depots of German ethnologic museum collections in Berlin, Leipzig, Stuttgart and... and...
In order to make available this most unknown material to all interested people, I copied the work of Hans Plischke, still being a "nobody" in the world of modern kite. It is really worth to be read and - maybe - you will try these kites with the plants of your own countries...?
See also the description (in German) of a IWF-film on kite fishing on Santa Cruz-Island (Salomones) http://www.iwf.de/iwf/res/mkat/others/bp/03000010139910000000.pdf
...anyway, have fun!
Hans Plischke
Der Fischdrachen
Veröffentlichungen des Städtischen Museums für Völkerkunde zu Leipzig
Heft 6
R.Voigtländers Verlag, Leipzig 1922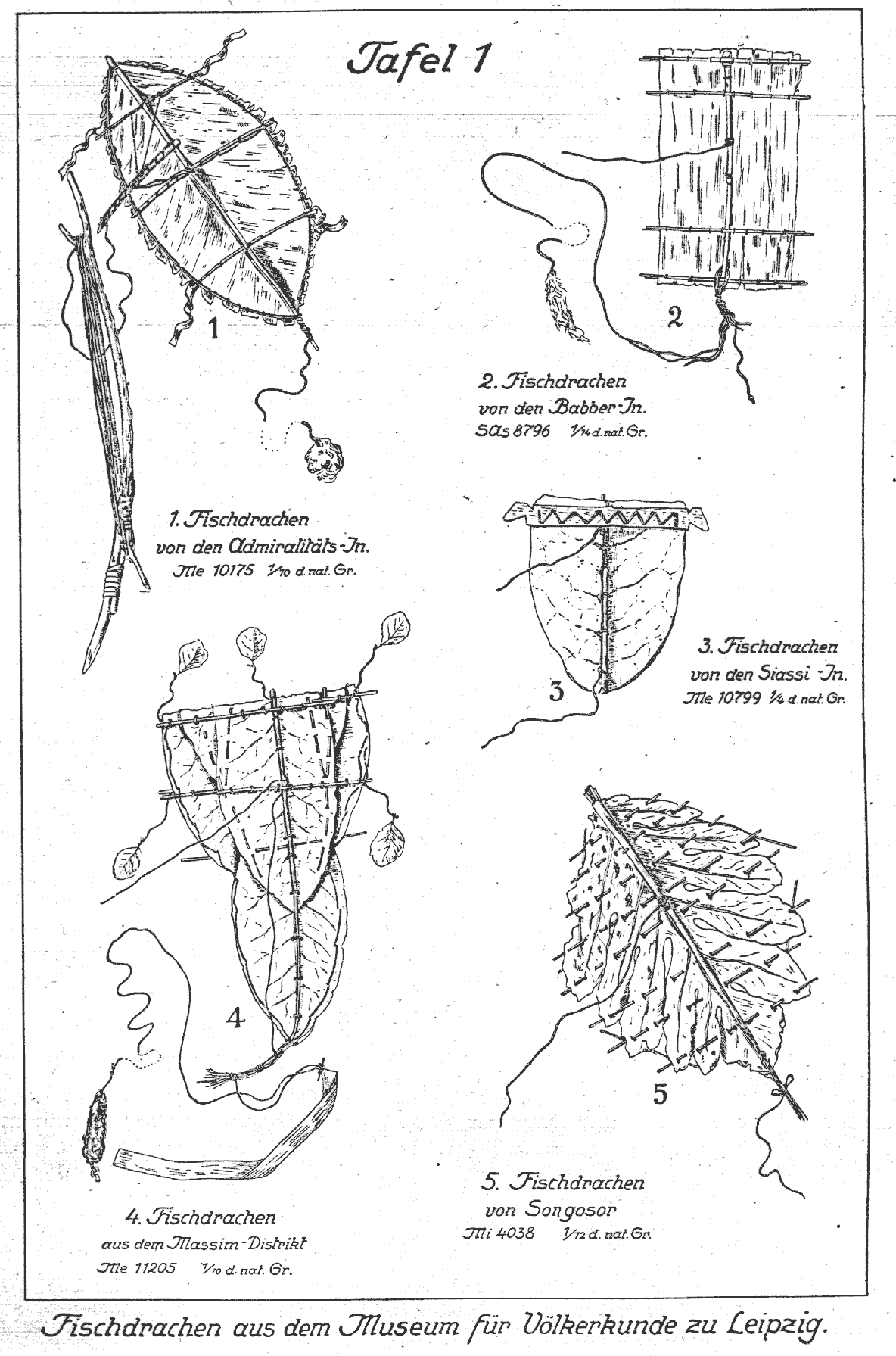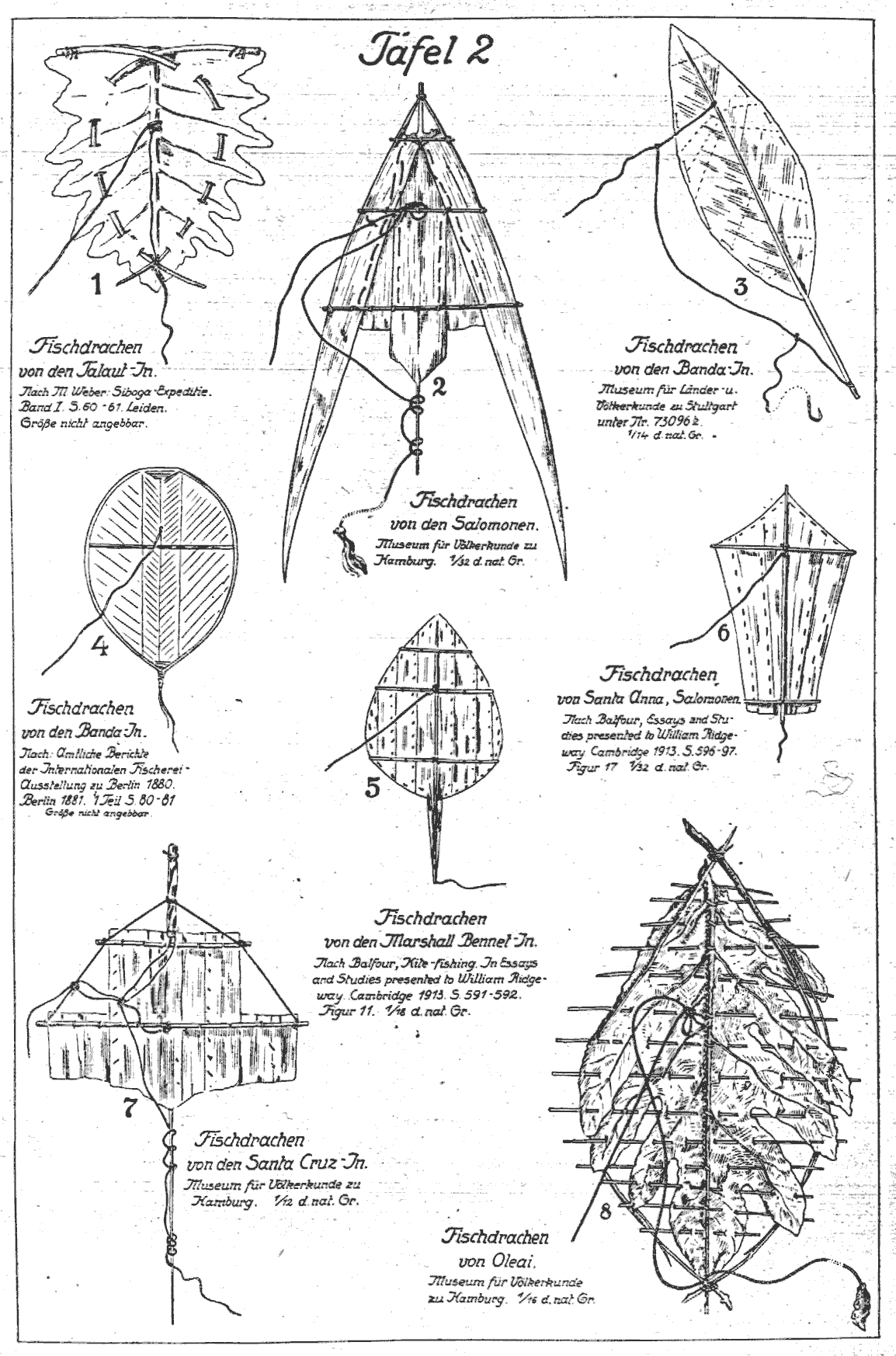 For further reading the text (original in German), just click on the page numbers below...
P.S.: Do YOU know some more Literature about the theme?
Please let me know, Thank YOU!

Do you miss something? Ideas, Criticism, your opinion or other useful links...?

Please give me the opportunity to improve these pages for you
and send me a Mail Thank you!

Developed and completed by
Uli Wahl

... want to know more on musical kites?
then
Go to Kite Musical Instruments/ Aeolian Instruments Mainpage